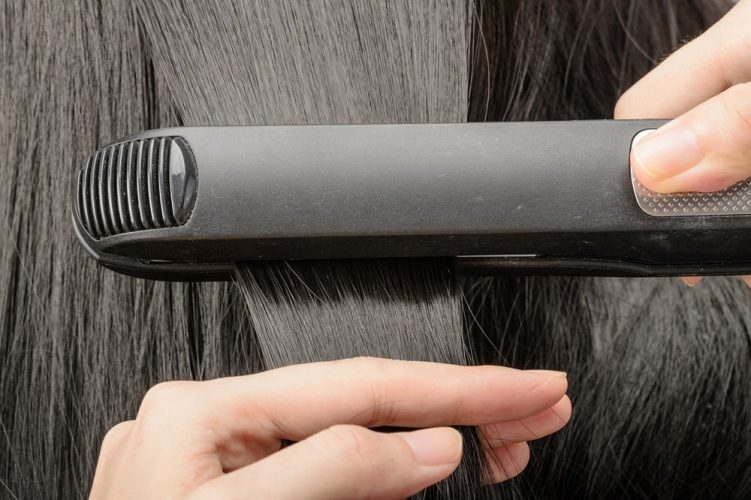 There are tons of hair irons in the market that promise the best straightening, curling or flipping features. There are at least a hundred brands out there, each with their own thousands of models.
However, choosing one should not be too difficult. Start with what you know such as what your hair needs, how much cash you are willing to shell out, how often you do straightening and of course, get some referrals from your friends and family.
For now, while you are still choosing and deciding, here is some blow-by-blow information regarding the irons in the market:
Based on the hair type and length of iron:
For short, pixie hair cuts, you may want a small half-an-inch flat iron.
For pretty short yet fine-strand hair, chose one-inch flat irons as they work best.
For medium-thick hair that fall on the shoulder, choose the one and one-fourth-inch iron.
For coarse or curly hair that's past shoulder length, get one and a half-inch flat iron.
Pick the two-inch flat iron for pretty thick and very long hair.
Based on the type of irons:
There are three types of irons in the market: ceramic, titanium and tourmaline. The metal and glass types are the most popular and they are included here so you can make an informed choice in the future.
The first one gives you an even distribution of heat and is less likely to damage your hair. Look for pure ceramic irons rather than the ceramic-coated ones because the coating can be chipped off in the long run and may cause painful hair tugging. This works best on thin strands or delicate hair.
The second type heats up pretty fast and may be quicker than ceramic when it comes to heating. If used properly, titanium is better than ceramic in lowering hair damage. Do not use them on the hair longer than necessary because this will definitely cause more damage than the ceramic ones. This works best on hair that is thick and coarse. When it comes to thin and delicate hair, titanium may burn them quickly so avoid it if you have such hair. Furthermore, titanium is lighter than ceramic or tourmaline.
Finally, tourmaline is a crystalline mineral material that is usually used to coat flat iron plates. Amongst all the types, tourmaline may give hair the shiniest look and makes them most straight. This is how it works- once tourmaline reacts with heat, negative ions are released. These ions go deep into the shaft of the hair causing the heat to go into the hair quickly. Therefore, you get a quick straightening.
Metal or glass plates are cheap but for a negative reason. Most professionals tend to stay clear of them because these irons take too long to heat and do not heat evenly; resulting in uneven hair straightening or worse, burnt hair. Most of the time they are coated with paint and that is when you should use them. There is tendency for the paint to get chipped off, resulting in more burnt hair or tugging.
Based on the features of the iron:
For naturally curly type of hair, you may want to consider an iron with a pre-installed comb or steam options to treat and tame wild curls.
You can also opt for cordless irons if you travel often. Don't forget to bring adaptors if you can't find this type of iron.
Instant heat varieties are just right if you are always rushing to get ahead in the morning.
"Floating plates" do not necessarily mean that they are flowing out of the iron. It is actually because of the distinctive characteristic of being not entirely fixed to the housing that they are called floating. This means that the plates have more space to move and therefore get a better hold on the hair with even heat distribution.
Hopefully, you were able to learn something from this article and now you can be an informed user. Remember that being expensive or popular may not necessary mean the best.