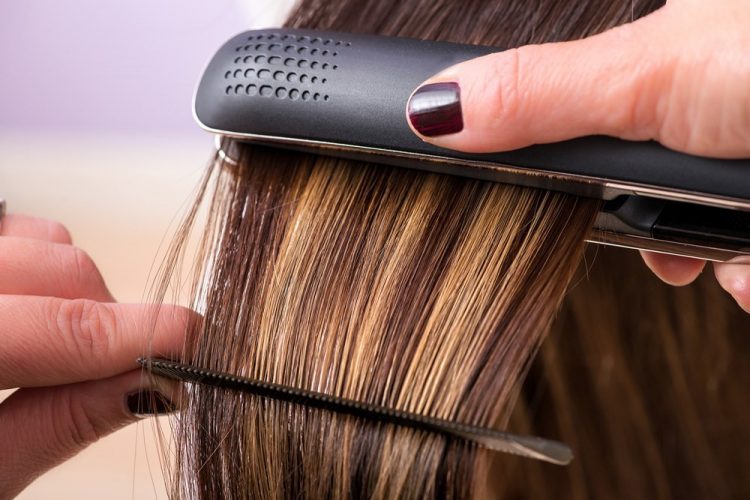 For a titbit, do you know that hair straightening goes back to the late 1890's? That's one hundred sixteen years of pulling, heating, ironing and putting whatever chemicals into all sorts of hair just to get that gorgeous straight look.
A lot of people still go for straight hair more than anything else no matter what the trends are in the hair fashion. If you don't believe it, take a look at the number of hair irons in the market.
Most of them cater to making your hair flat as paper. However, do you know that there are a lot of ideas buzzing around about this type of treated hair? Here are some of the common ones and the facts/myths behind them:
Straightened hair increase hair fall. Fact- Your hair will fall one way or another but straightening especially with chemicals and a hot iron can be damaging. Always use hair protection sprays or lotions before and after treatment. If you straighten with the iron without them, your hair will definitely get damaged. You can use Argan Oil as an after-treatment. It makes your hair look healthy and naturally shiny.
Straightening hair will cause lasting damage. Fact- This will be true if you don't get a professional or expert service and good products. There are usually little or no negative effects. Just don't do all the coloring, perming, straightening at once. Always rest your hair for at least three to six months between sessions. When it comes to professional products, go for Infiniti Pro hair iron. It's set automatically to adjust with your hair's needs.
Straightening will remove split ends. Fact- It makes the split ends disappear in the hair. But if you straighten your hair with ironing too much, it will dry up your hair and will make the split ends even worse. This also goes for frizz. Remember to always apply a hair serum or lotion to protect it from the heat.
The hotter the iron, the better straight hair will be. Fact- If you are not applying protective sprays or lotions on your hair before blow-drying or ironing, you will actually have more frizz. Studies show that naturally healthy hair have a temperature threshold of 450 degree Fahrenheit before they experience any damage. Take note of the word healthy. If you have hair that is less than ideal and with thin strands, it would be better to set your iron down to 200 degree Fahrenheit.
Do not straighten damp hair. Fact- This is absolutely true. Always allow your hair to dry after washing it. Straightening wet hair will make them less elastic and more prone to breakage. Besides, the straighteners work best on naturally dry hair. Additionally, the resulting steam from heating up your wet hair can ring up your fire alarm.
All hair products are the same, just tone down the heat. Fact- This is not true. Cheap and expensive hair irons can be equally damaging. The idea is not to look at the brand or the price, but rather look for the details of functionality. Look for irons that are made of ceramic or titanium because in them, the heat gets evenly distributed throughout the plates. Their plates also cool off fast. As for the temperature, it is correct that you should not go beyond low heat settings. Ask your local hair stylist for the more specific details.
Here you go; this is the low-down on hair and hair straighteners. The most important thing is to go for moderation. There's nothing wrong with using an iron, but it doesn't hurt to turn the settings down to low either.
Another healthy option would be to set at least one day every week for your hair to take a break from straightening. Your hair and electricity bill deserve a break as much you do!